Top 5 Fat Burning Foods – Choose Yours Today!
With people preparing to lose weight, armed with the aspiration to be the best version of them, it is crucial that you are not left behind. Looking after your physical appearance can prove to be rewarding if you keep track of the fat-burning foods which will shoulder your burden of weight loss. The process of losing those extra pounding acting as barriers towards achieving physical fitness can be eased with the introduction of just the right diet that will effectively burn those unwanted calories straight away!
So, what are we waiting for? Let us dive right into the top 5 fat burning foods waiting for you to realize their true potential.
It's Time to Talk Fish!
Contrary to popular belief, some of the delicacies catered to us out of fish are working hand-in-hand with us to burn excessive fat from our bodies. To name a few, salmon, tuna, sardines, pacific cord, and trout are none too famous fat burning foods, possessing lean meat and essential minerals.
Salmon is a wondrous source of healthy lean meat and one of the top 5 fat burning foods which are inundated with omega-3 fatty acids that target the calories around the abdomen region and assist in monitoring the waist-hip ration. This protein-filled fat burning food is the key to gain muscle mass. And let us not forget about tuna, which comes with the unique blend of low-calorie and high-protein supplements. A scoop of an inexpensive canned tuna can effortlessly swirl the feeling of fullness in your belly, ensuring that you do not eat again anytime soon. In the meantime, this lean fish increases the resting metabolism rate and burns fatter.
Adding the fatty fishes to your lunch and dinner menu at least 3 times a week will display pleasing results in your journey of weight loss that is for sure! For its effectiveness to burn your fat, I have added fish as one of the top 5 fat burning foods.

Eggs Are On A Roll!
Doubts about eggs messing with our diet plan of weight loss will no longer pose problems when you learn that eggs are thermogenic. And this means that is they expel heat and work towards burning those stubborn fat deposits that just will not budge. Wolfing down a whole egg as a late 5 o'clock afternoon snack, or better yet, incorporating it in your breakfast every day will revamp your metabolic rate. Additionally, just like those wholesome fatty fishes, eggs will make you feel full in just a few bites and lower your intake of needless foods, while simultaneously pumping you with protein, Vitamin B12, Vitamin D, and even biotin!
Now, do we need any more reasons to adore eggs as one of the top 5 fat burning foods? I think not.
How About a Helping of Chicken?
Supplementing us with lean meat, chicken breasts are not only savory with their tangy bite but are a solid plus to the meal plan that will help you get rid of unwanted fat. Chicken is another one in the top 5 fat burning foods. Boiled, grilled, roasted, or baked, the selection can vary with your mood, however, the benefits of a low-fat and minerals-filled meal will never change. And if the chewy meat does not seem appealing, you can always opt for the crispy chicken wings and legs. In the end, all you need for a low-cost, yet healthy and delicious dinner is a packet of frozen chicken and a creative mind ready to craft a meal!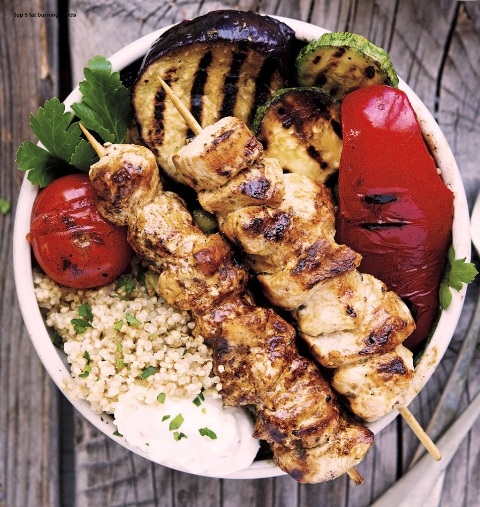 You Can Never Go Wrong With Citrus!
To keep your cravings of unhealthy snacks on long, hard days that just will not end, treating yourself with nutritious citrus fruits are exactly what you need. Their superpower of yielding minimum calories with an explosion of Vitamin C, Vitamin B6, calcium, fiber, carbohydrates, and numerous other minerals, is what makes them the perfect fat burning foods. A quick nibble on juicy oranges or perhaps even a cooling drink of chilled lemon water first thing in the mornings will go along way in shedding excessive fat while relinquishing your hunger. The beverage can even replace your morning coffee and give you the kick you need to start the day. Hence, this food has added in my top 5 fat burning foods.
Glum-Up Your Meals with Some Herbs and Spices!
It is time to fill those empty spaces in your kitchen with pouchful of herbs and spices that will add color and diversity to your cooking. Some leading choices, most of which you may already have stashed somewhere, are turmeric, cinnamon, ginger, chilies, and if you are up for it, cardamom. These are a few fat-burning foods that, while adding intensity to your meals, serve their purpose of removing unwanted calories.
Not to mention that the aforementioned ingredients are also thermogenic, meaning that they raise the body temperature and aid in losing weight effortlessly.
So, what do you think about the above top 5 fat burning foods? Do you think it will help you to diminish your extra fat? Please leave your comments if you have any suggestions about this fat burning foods list.
Best of luck to your journey to gain weight loss!